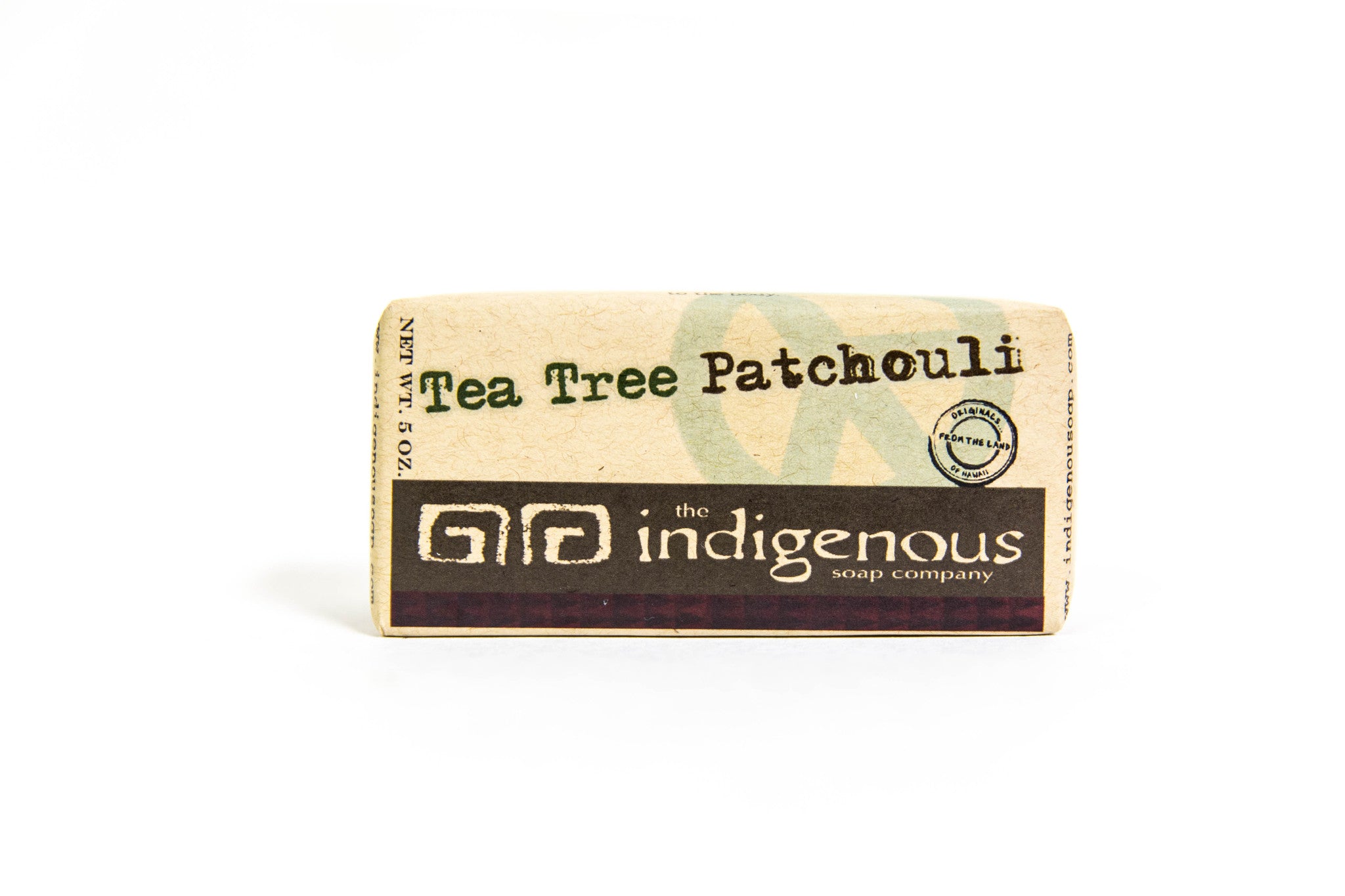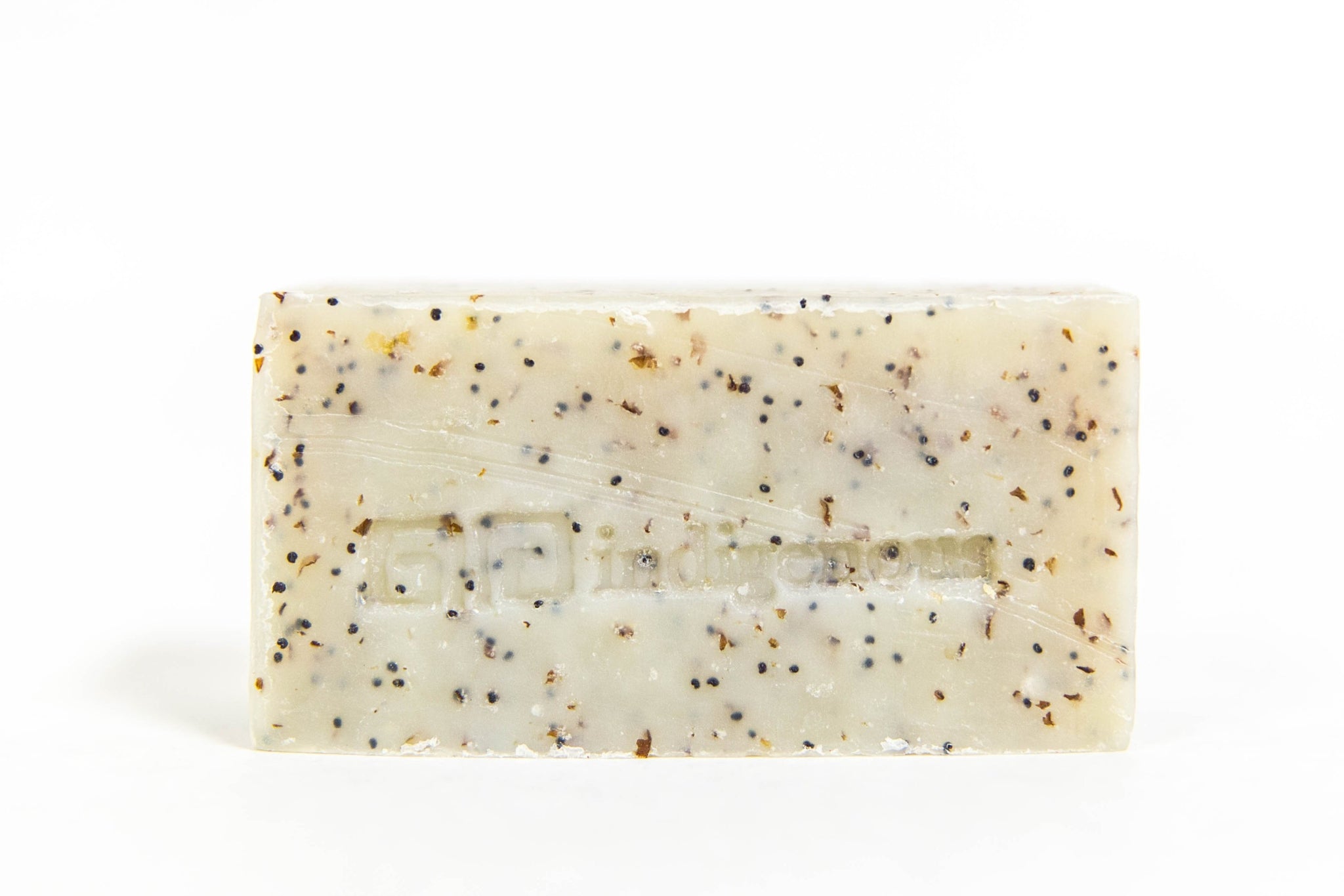 Tea Tree Patchouli
The hippie generation love it or hate it. One thing is for sure, through the protests, free love, and mind-altering substances of that time, the scent of Patchouli was in the air. This SUPER SOAP helps fight against skin infections and funguses (Tea Tree), while promoting wound healing, and boosting the immune system (Patchouli). Great for faces with oily skin, and acne. Perfect for those of us on the path to increasing or maintaining the overall healthiness of our mind and body. Powerful stuff!
Virgin Coconut Oil: Indigenous to Polynesia, coconut oil (Mano'i) has been used by Polynesians for centuries to condition the hair, nourish and heal the skin, as well as add a beautiful scent to the body. Virgin Coconut Oil also has anti-bacterial properties and is high in antioxidants. 
Ingredients: 
Saponified Coconut Oil, Olive Oil, Palm Oil, and Grapeseed Oil. Organic Virgin Coconut Oil. Organic Glycerin. Tea Tree Essential Oil. Patchouli Essential Oil. Organic Aloe Gel. Organic Poppy Seeds. Organic Wheat Bran. Vitamin E. Rosemary Seed Extract.   5oz
Tea Tree Oil is native to Australia and, as a testament to its medicinal quality, the Australian Army included it in their first aid kits for its wound healing properties. Tea Tree Patchouli Soap is particularly popular in the summer months when the skin is more oily and prone to bacteria. We have heard amazing stories about its success with teenagers and their beautiful maturing faces. This soap also contains the unique oil, Patchouli, which is thick and dark in its pure form and its essence is incredible. In aromatherapy, Patchouli is used to balance emotions and reduce anxiety. This soap is a marriage of Royal Medicines and we often hear people say "it is the only soap I ever use."