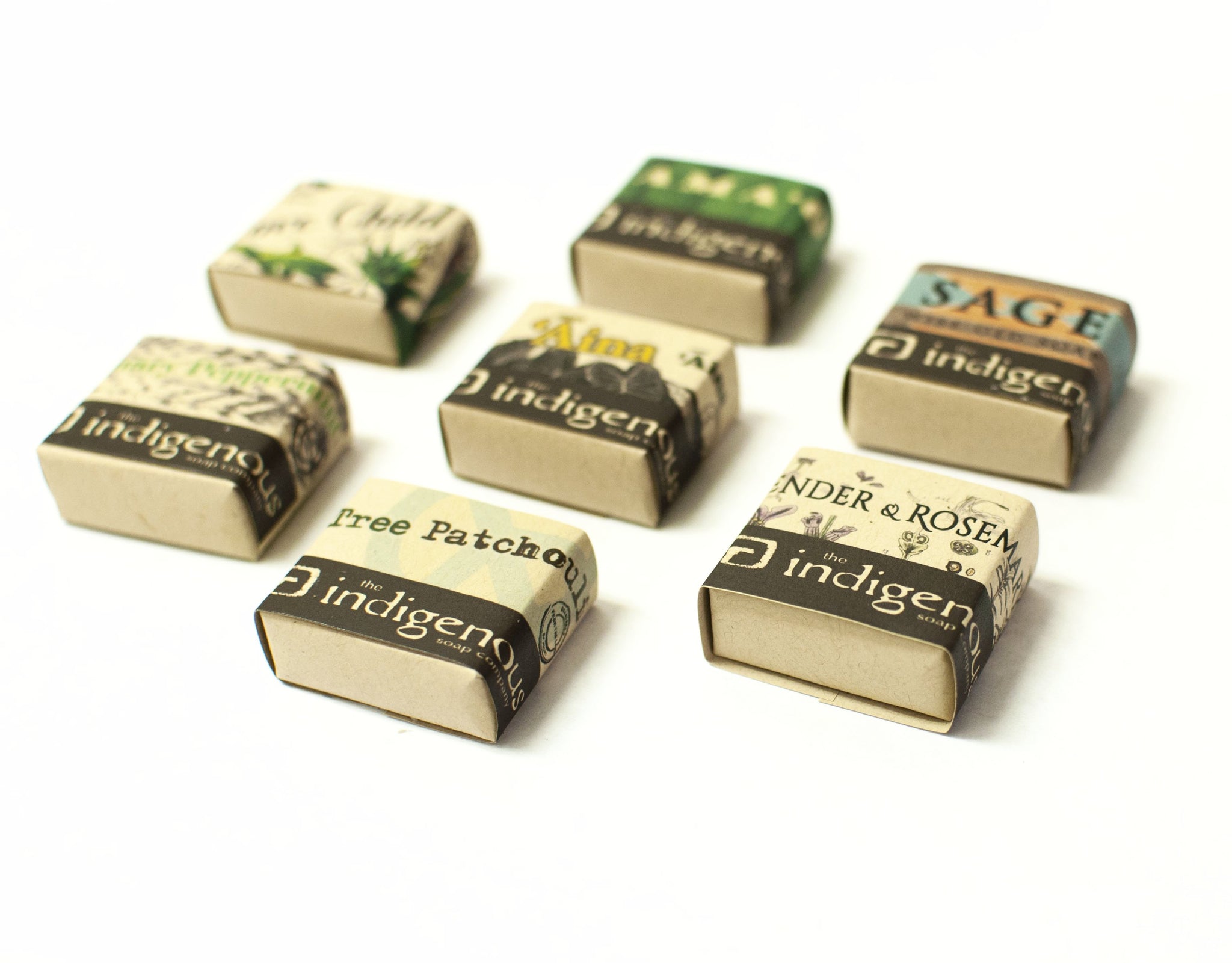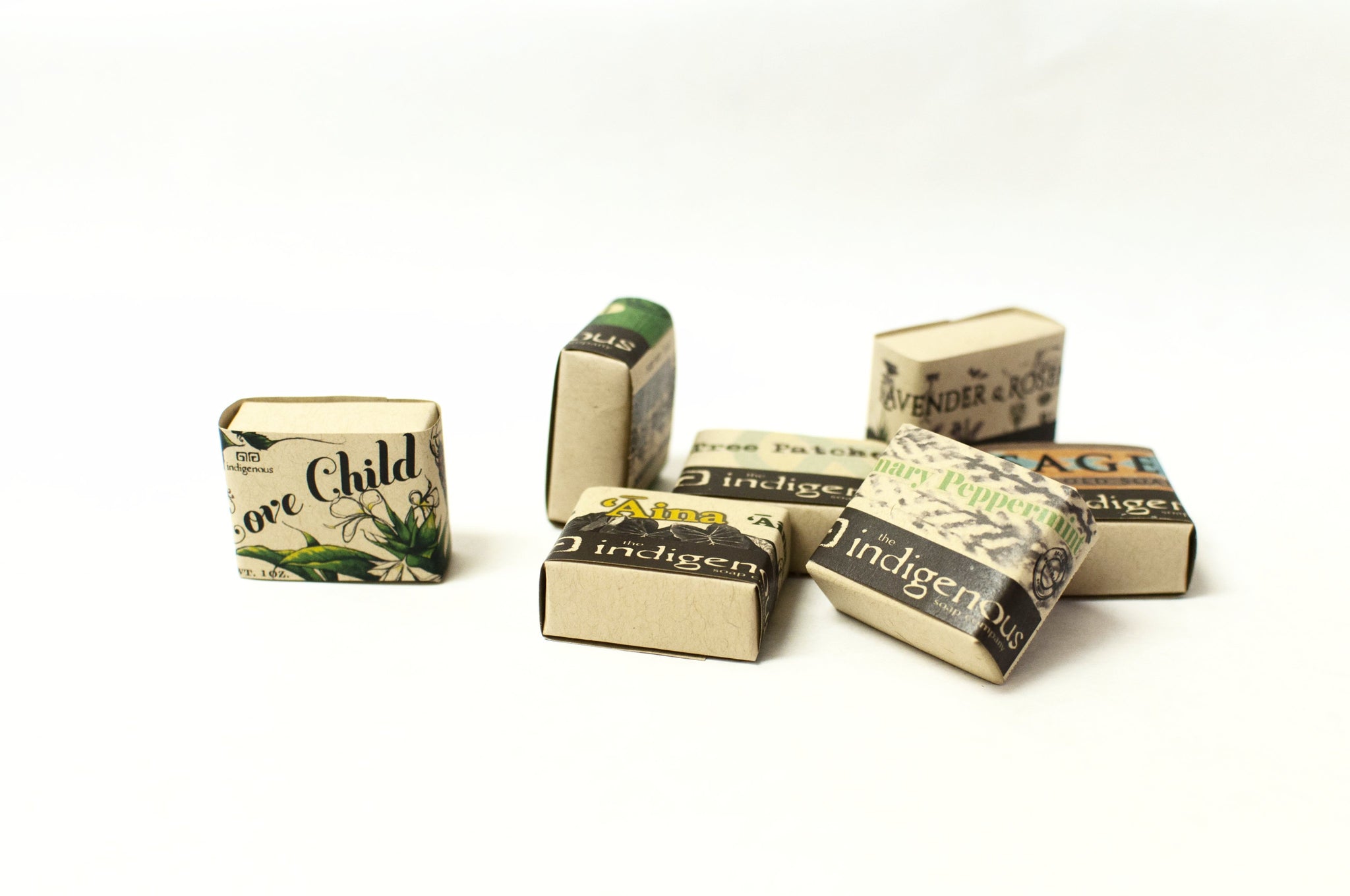 Mini Soap 1 oz
These are the perfect size for traveling, beach houses, outdoor showers, wedding favors, or just a reason just to try them all. 
Visiting house guests love them, children need them, and grandma gives them to everyone she knows. 
Specify which kind you would like and ENJOY the ALOHA!